What's the Difference Between Mat Board, Mount Board, and Foam Core?
Most people are familiar with the basic components of a framing package, including the frame itself and the glazing. But there's more to it than that — namely the mat board and mount board. (The latter is sometimes called foam core.) Although mat board and mount board both look like thick sheets of paper, they serve different purposes.
What Is Mat Board?
Purpose of Mat Board
Not only does mat board separate the artwork from the glass or acrylic glazing by providing a barrier to protect and preserve it, it also provides an aesthetically pleasing border. Matboards, also referred to as picture mats, are most commonly in shades of white or cream, but you can get them in a variety of rich hues and pastels to complement a variety of art.
Where It Belongs
Mat board sits just below the glazing in the framing package and on top of the artwork or photograph itself. It features a cutout, or mat window opening, to display the artwork underneath it. The cutout is often rectangular but sometimes circular or other shapes.
Mat Board Materials
Mat board can be constructed from a number of different materials, all affecting the mat's archival abilities. Some archival mat board is made of cotton rag, but has wood-based face papers; other cotton rag mat board features no face papers, providing museum-quality protection. Materials also include alpha-cellulose, a processed paper-based material that is considered archival but not museum quality, and wood pulp, which is suitable for temporary framing.
Dyed mat boards (i.e. mat boards that are not cream or white) are often not museum-quality, as the dye used can sometimes negatively affect the artwork.
Other Uses for Mat Board
Mat board, in general terms, is a high-quality paper product that is easily cut. This makes it an ideal material for scrapbooking and other paper-based craft projects where quality is important.
What Is Mount Board?
Purpose of Mount Board
Much like mat board, mount board serves to protect a framed photograph or piece of artwork by providing a rigid, sturdy backing to keep photographs and artwork from moving or warping in the frame.
Where It Belongs
The location of mount board is basically the opposite of mat board. Instead of sitting on top of the artwork, it sits behind it. The artwork is attached to the mount board, which is against the back of the frame, with hinging tape or other adhesives.
Mount Board Materials
Unlike mat board, mount board is generally made of foam — often polystyrene — with a smooth, sometimes paper-based face on either side. Some mounting boards, like Artcare 2-Ply AlphaRag Cotton Mounting Board, cotton mounting board, do not use foam in order to enhance the ability to preserve the artwork.
Other Uses for Mount Board
Mount board is also used for presentations and other display purposes, especially those that have integrated adhesive properties like the Encore® Self-Adhesive mounting boards. With these mount boards, no other adhesive is required to create a display. If you're framing a three-dimensional item like pressed flowers, 3/16-inch foam core board is a good choice. For something heavier than flowers, you may need a thicker or stronger mount board like Gatorfoam®.
So, What Is Foam Core?
Mount board goes by many names, including mounting board, backing board, foam board and foam core. Foam core describes exactly what a mounting board is: a substrate with a core made of foam. Foam core is no different than most other mounting boards — it's all the same type of product.
With so many "boards," it can be confusing to know just what you're looking for when assembling a complete framing package. Mat board and mount board (or foam core) may be similar in name and serve to protect your artwork, but they're used in very different ways.
If you go to our site and choose to order a frame within our custom picture frames category, it will walk you through the process of choosing a frame, a mat board, glazing (glass or acrylic), backing, and anything else you might need as part of your framing package. Our customer service team is also available to help you from start to finish via email (sales@framedestination.com), phone (972-479-1188) or live chat on our website as you're building.
Written by Mark Rogers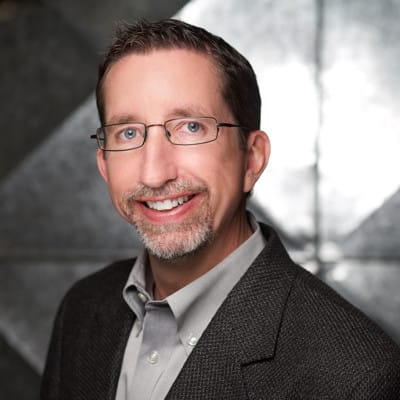 Mark Rogers is the President and Co-Founder of Frame Destination. With over 20 years of experience in the field, Mark has become a leading authority on framing techniques and best practices, and has earned a reputation for his innovative approaches to custom framing and frame services for photographers and artists.
Last Updated August 29, 2023