How to Frame Your Photos & Art Prints to Last Longer
The purpose of framing can go beyond displaying a beautiful photo or print. Whether you're framing art for a client, family member, or yourself, you may wish to take extra steps to ensure it isn't damaged over time.
Although there are nuanced differences, "conservation framing, "preservation framing," and "archival framing" tend to be used interchangeably to describe a method of framing that helps keep artwork from deteriorating. In this article I'll share some easy, basic steps to help your art last longer while on display within a frame.
NOTE: If your artwork is very valuable or needs to last for generations, it's best to seek guidance from a professional framer specifically trained in conservation framing. Keep in mind that it's impossible to permanently preserve or archive a print. Hundreds of years, yes. But even full-on museum-grade framing won't protect art forever.
1. Glove up
Professional and hobby photographers go out of their way to protect their negatives, photos, and prints from fingerprints. Their product of choice is often Lineco Cotton Darkroom Gloves. Art framers and conservators also use these lint-free, dust-free gloves to keep harmful oils from touching art and documents during handling and framing. If these gloves are good enough for the professionals, be assured that they'll serve you well, too.
2. Choose the Proper Mount Board
You probably know that acid can be a major source of damage to art. An important step in archival framing is selecting framing components that are not just acid free, but also lignin free. Standard mat boards and mounting boards are made of wood pulp paper, which contains acid. Lignin is a binding agent that holds wood together, forming acid as it degrades. So, make sure you use mat board made of alpha-cellulose or cotton rag rather than paper.
3. Use Proper Mounting Board, Not Cardboard
When mounting your artwork, resist the urge to use cardboard even if you have a readily available stack of it in your office closet. Cardboard is full of acidic compounds. Instead, use a quality acid-free foam board. Part of Encore's Masterpiece collection, this mounting board is thick, lightweight, acid-free, and neutralizes external pollutants — perfect for the archival preservation of valuable art and photographs. It comes in two thicknesses: 3/16" and 1/8". (By the way, mounting board, backing board, mount board, foam board, and foam core all refer to the same thing.)
4. Select the Proper Glazing
Regular glass or acrylic will safeguard your art from prying fingers and detrimental components in the air, while also somewhat protecting against humidity. (High humidity areas may require an additional moisture barrier inside the frame.) Although plain glass and acrylic will block about half of the harmful UV rays, consider UV filter glass or acrylic, which can block at least 98% of the UV radiation. This is a good choice if you're concerned about longevity or if the artwork will be displayed in a room with some direct sunlight. 
5. Mount Your Art Correctly
If you are not using a mat, mounting is simple. Assuming the print is the same size as the inside of the frame, you just slide the art behind the glass or acrylic. The glass, mounting board, and frame will hold the art in place.
If you are using a mat, do not tape the sides of the print to the mat or mounting board. The mat, mounting board, and artwork will all expand and contract at different rates as the temperature changes. If you tape the artwork down, this expansion and contraction will soon cause the artwork to buckle. Instead, use archival quality hinging tape or hinging tissue to secure the print to the back of the mat at just a couple of points.
If the print is wider than 24 inches, you might use three points of tape. This leaves the print mostly loose inside the frame package so it can expand and contract without binding. To find more information about how to hinge a print, see our article titled "Art Hinging Tape: The Good, the Bad, and the Ugly." For other mounting techniques, see this blog.
6. Protect the Back Side
Lineco's Light Gray Acid-Free Frame Backing Paper adds archival value to your framed artwork. Unlike everyday brown or black kraft paper that punctures easily, this backing paper is acid-free and buffered with 3% calcium carbonate to help protect your art. Moderate porosity allows the frame package to breathe, and the standard weight makes it easy to cut and handle. You can adhere this acid-free backing paper to the frame with our ATG tape or liquid adhesives.
7. Hang It Up!
The final step is to hang your artwork. Use a professional hanging kit specific to your type of frame and install it according to the directions. Try to avoid direct sunlight. Even if you use UV filter glass or acrylic, direct sunlight will eventually degrade the art. Also, avoid placing your framed art near fireplaces, radiators, or vents — all of which can cause extreme temperature changes.
For more guidance on archival framing, dive into this article by the Library of Congress — the world's largest library, charged with preserving millions of books, photographs, newspapers, and more. Or reach out to Frame Destination's customer service team by calling 972-479-1188 or emailing sales@framedestination.com. Feel free to share your archival framing experience with us in the comments below!
Last Updated November 1, 2022
Written by Mark Rogers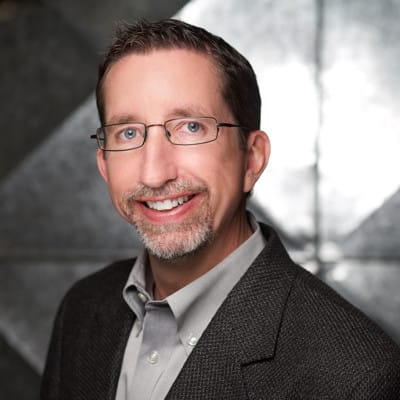 Mark Rogers is the President and Co-Founder of Frame Destination. With over 20 years of experience in the field, Mark has become a leading authority on framing techniques and best practices, and has earned a reputation for his innovative approaches to custom framing and frame services for photographers and artists.